So, you've had enough of Facebook. I don't blame you, because Facebook is the worst. You're ready to delete your Facebook account permanently and yet, as you search through Facebook looking for the option to do so, you can't seem to find it.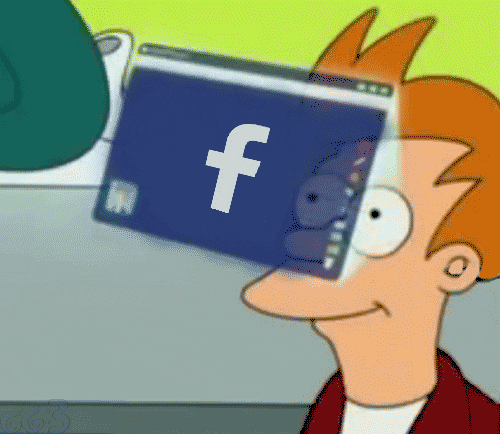 That's because, unlike deleting your Twitter account, Facebook makes it incredibly difficult to delete your account. It's even pretty hard to find a way just to deactivate it. I'll explain the difference between deactivating and deleting later on. For now, let's take a look at how to permanently delete your Facebook account.
Start by navigating to your home feed on Facebook. Click on the itsy bitsy little lock icon in the top right corner.
Next, click on the tiny winy search icon in the drop down menu near the cute little dinosaur playing on a laptop.
You'll notice the drop down menus has now changed into a list of questions. Navigate down until you find "How do I permanently delete my account?"
In my search, it is the second question down. It might differ for you, but it should definitely be in that menu somewhere. Next, click on the question.
You'll now see another drop down with about 3 paragraphs of nonsense. Look for the linked text that says "let us know". Click on that text.
Ta-da! You made it! Congrats. You've made it way further than most have. Now, all you have to do is click on "Delete My Account".
And that's it! Now, some things to keep in mind:
The difference between deactivating and deleting your Facebook account:
Deactivating
You may deactivate your account for any number of temporary reasons. This option gives you the flexibility to leave and come back whenever you want.
People won't be able to see the information on your Timeline on Facebook.
People on Facebook will not be able to search for you.
Some information, like messages you sent, may still be visible to others.
Facebook saves the information in your account (ex: friends, photos, interests), just in case you want to come back to Facebook at some point. If you choose to reactivate your account, the information on your profile will be there when you come back.
Deleting
You will not be able to regain access to your account.
Some of the things you do on Facebook aren't stored in your account. For example, a friend may still have messages from you even after you delete your account. That information remains after you delete your account.
It may take up to 90 days to delete all of the things you've posted, like your photos, status updates or other data stored in backup systems. While Facebook is deleting this information, it is inaccessible to other people using Facebook.
Copies of some material (ex: log records) may remain in Facebook's database for technical reasons.
When you delete your account, this material is disassociated from any personal identifiers.
There you go! Now go enjoy the outdoors, and don't forget about us suckers back here.